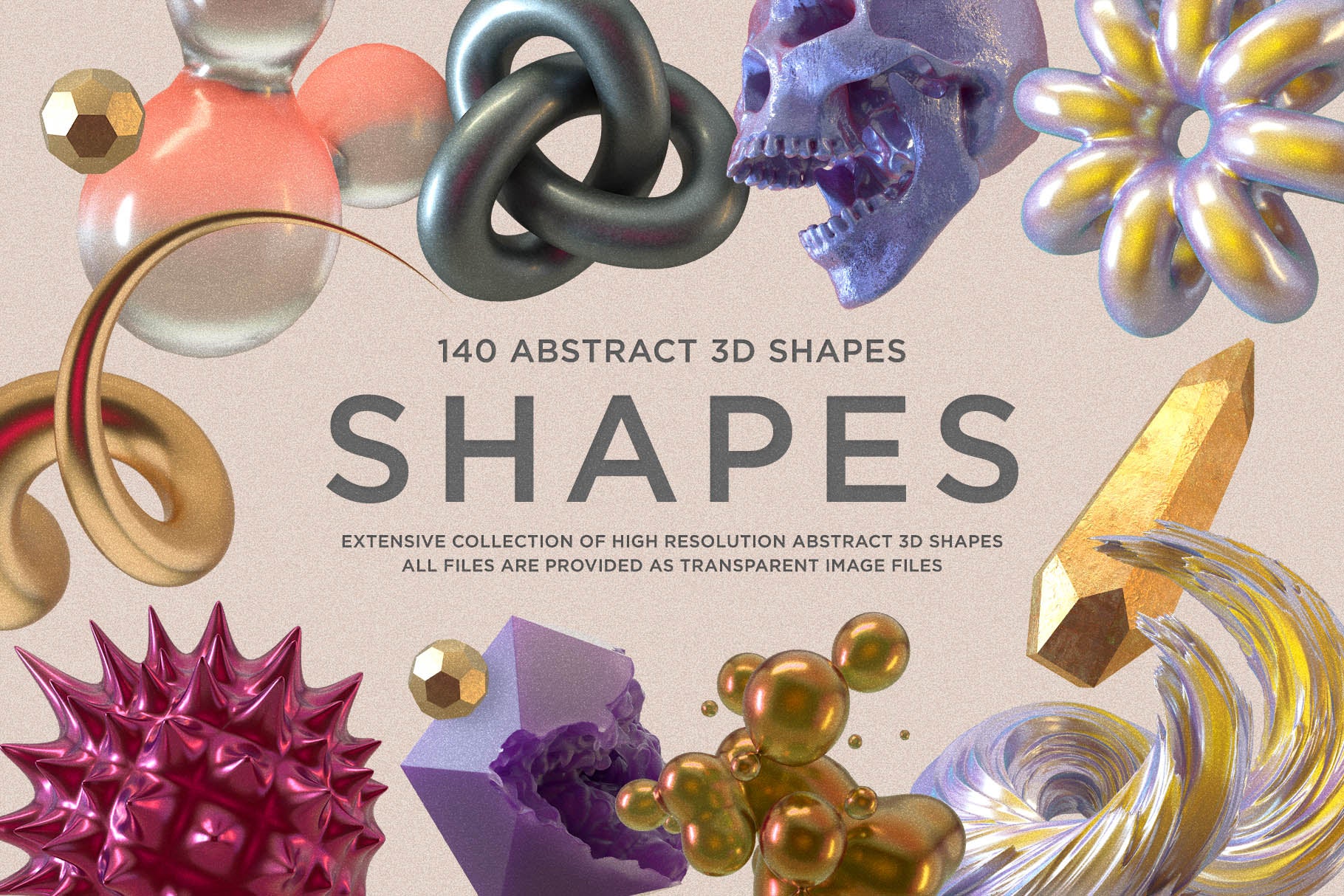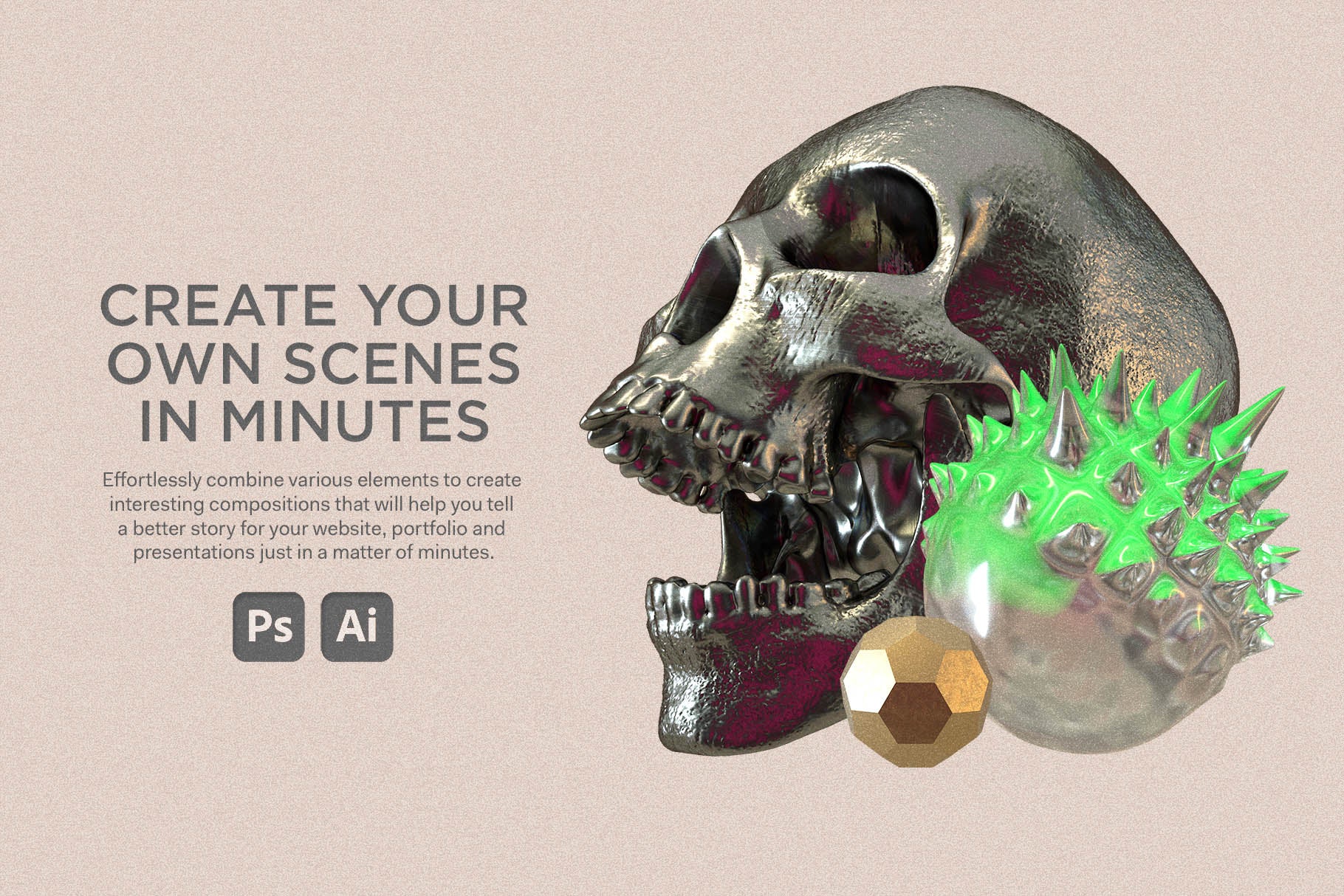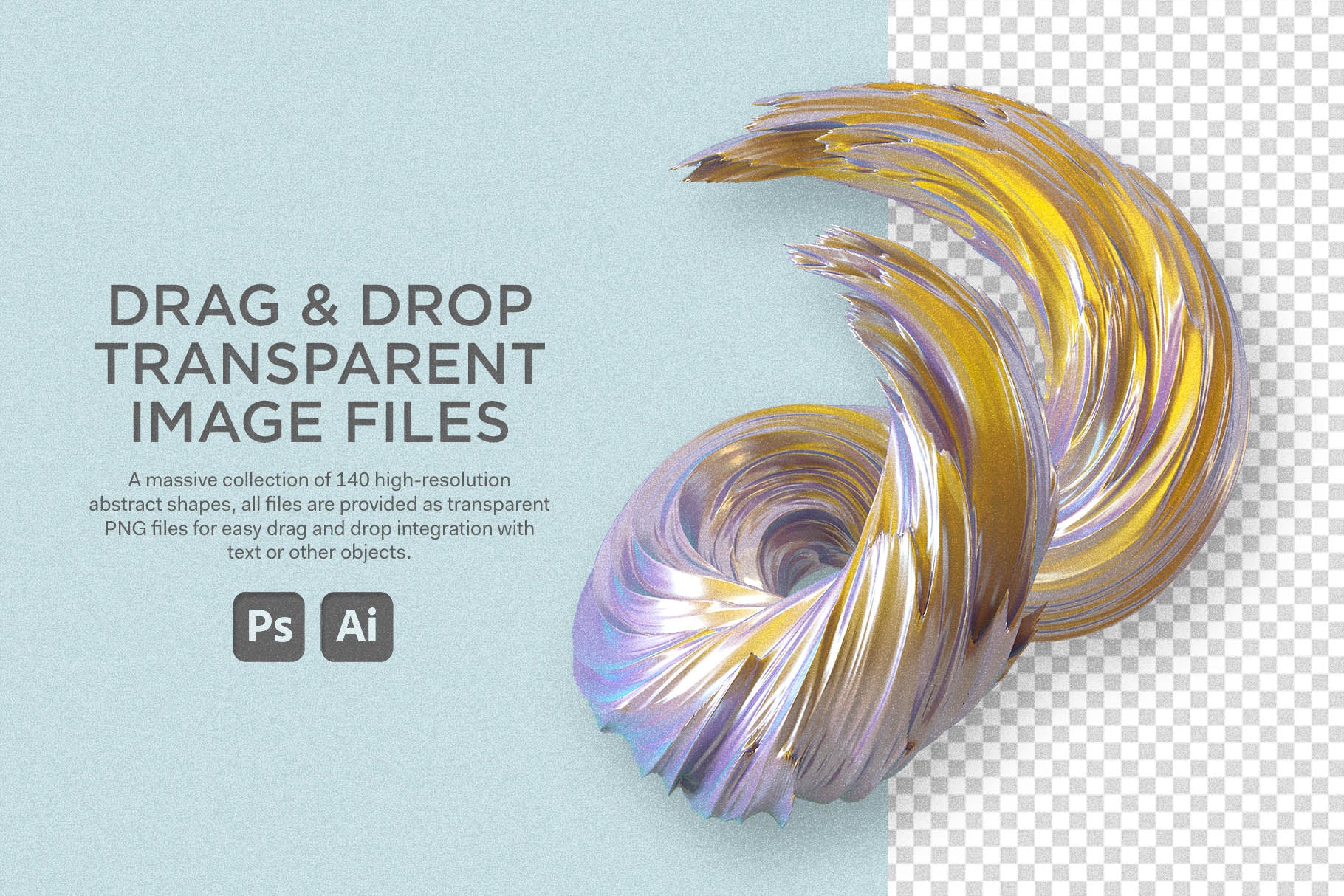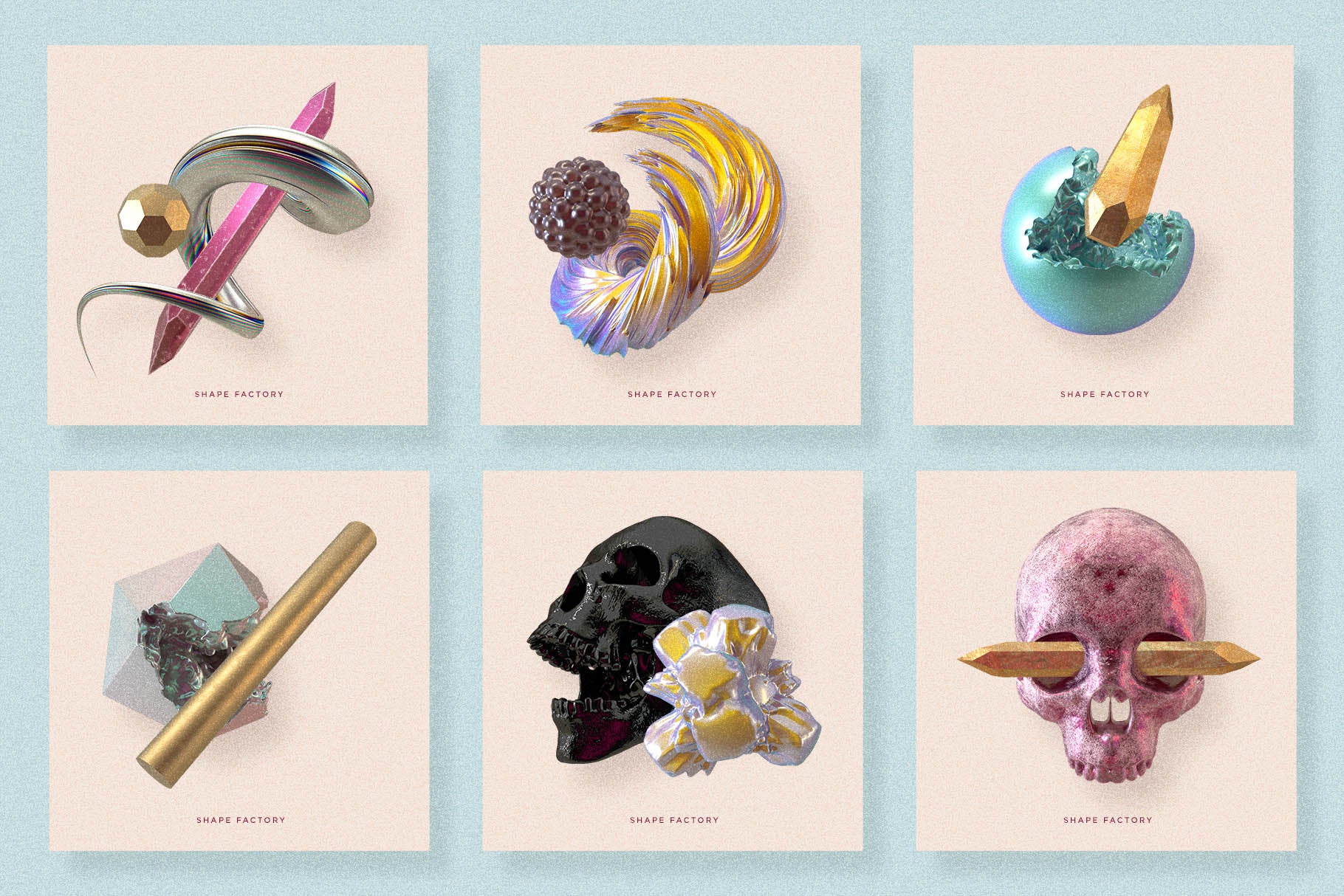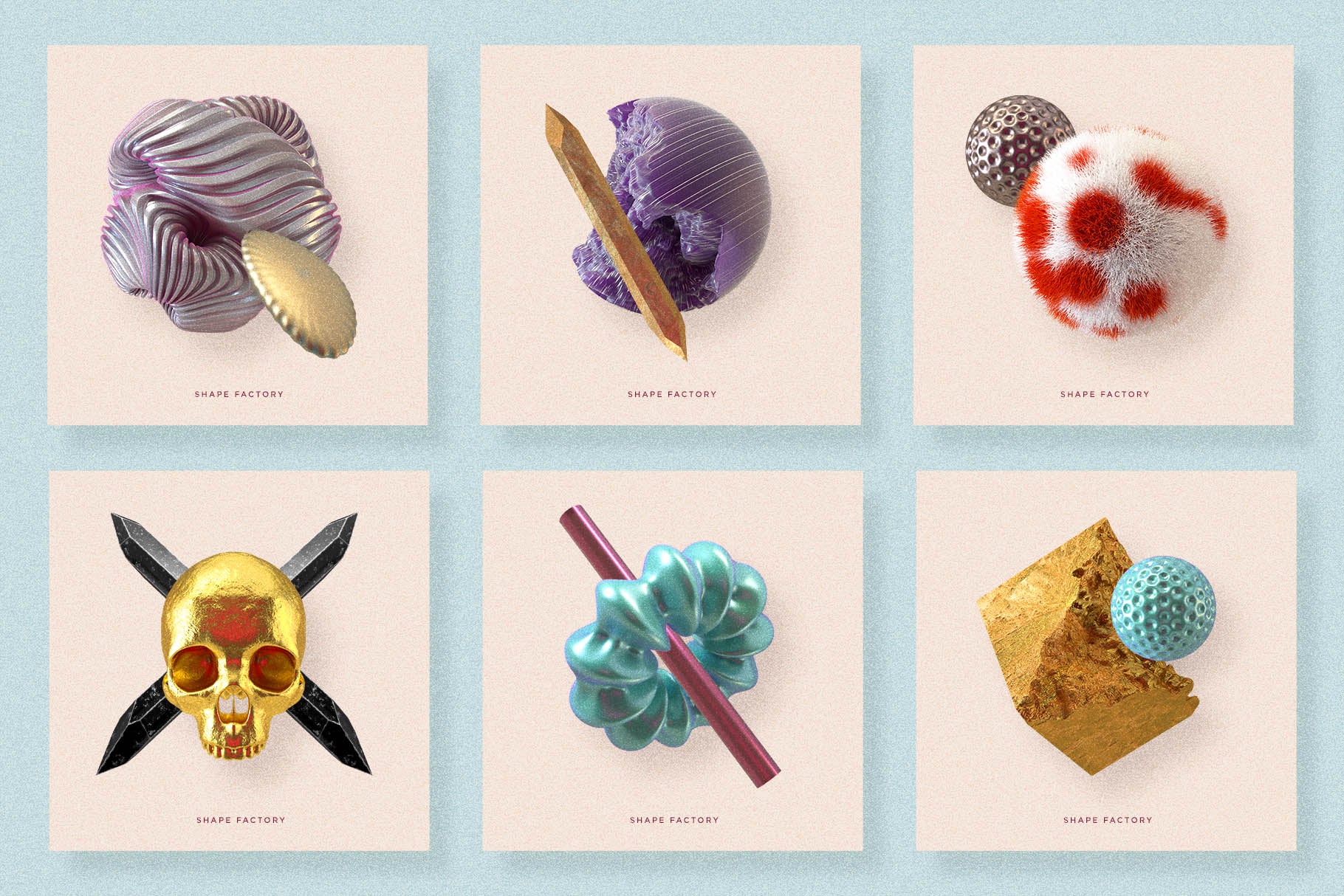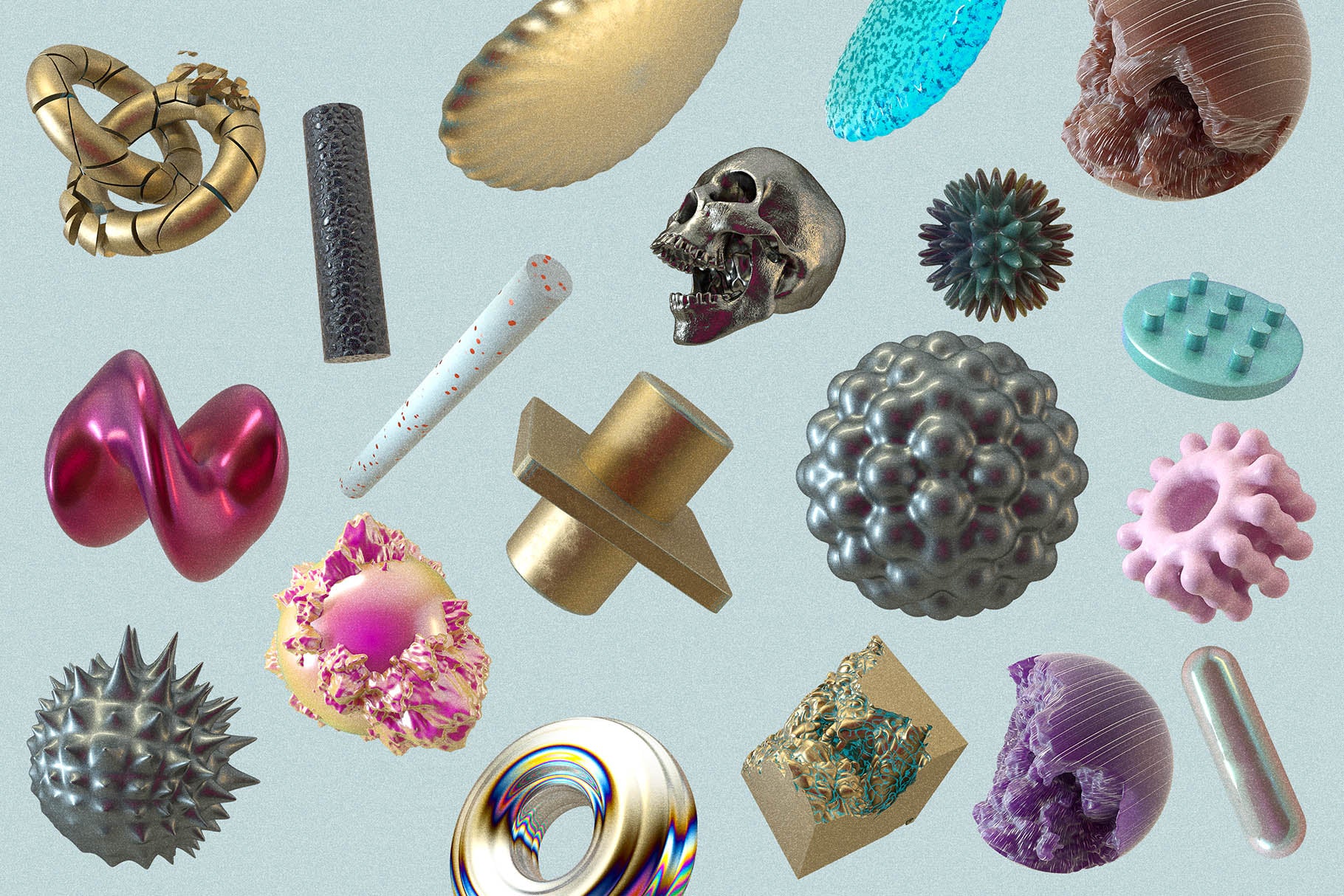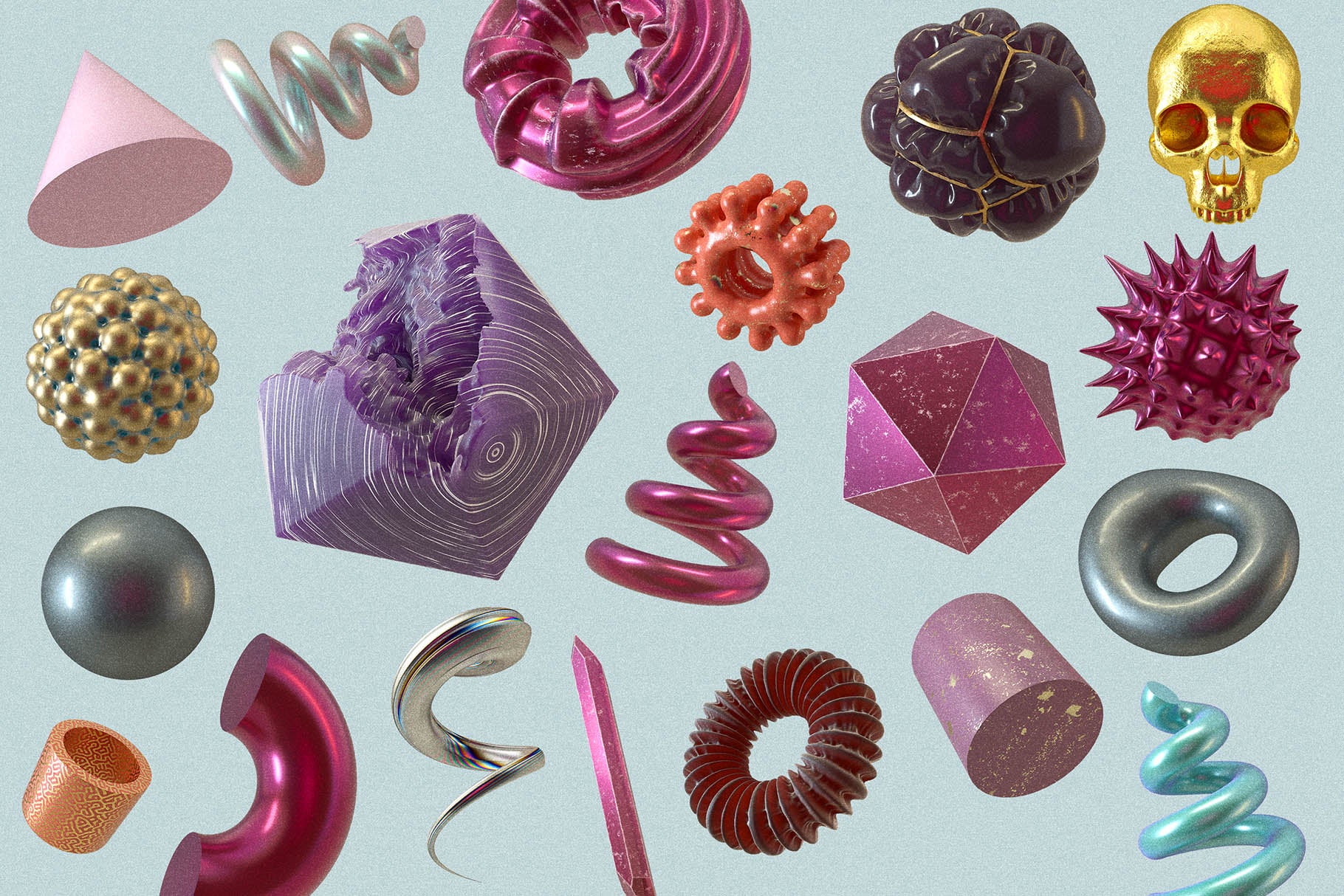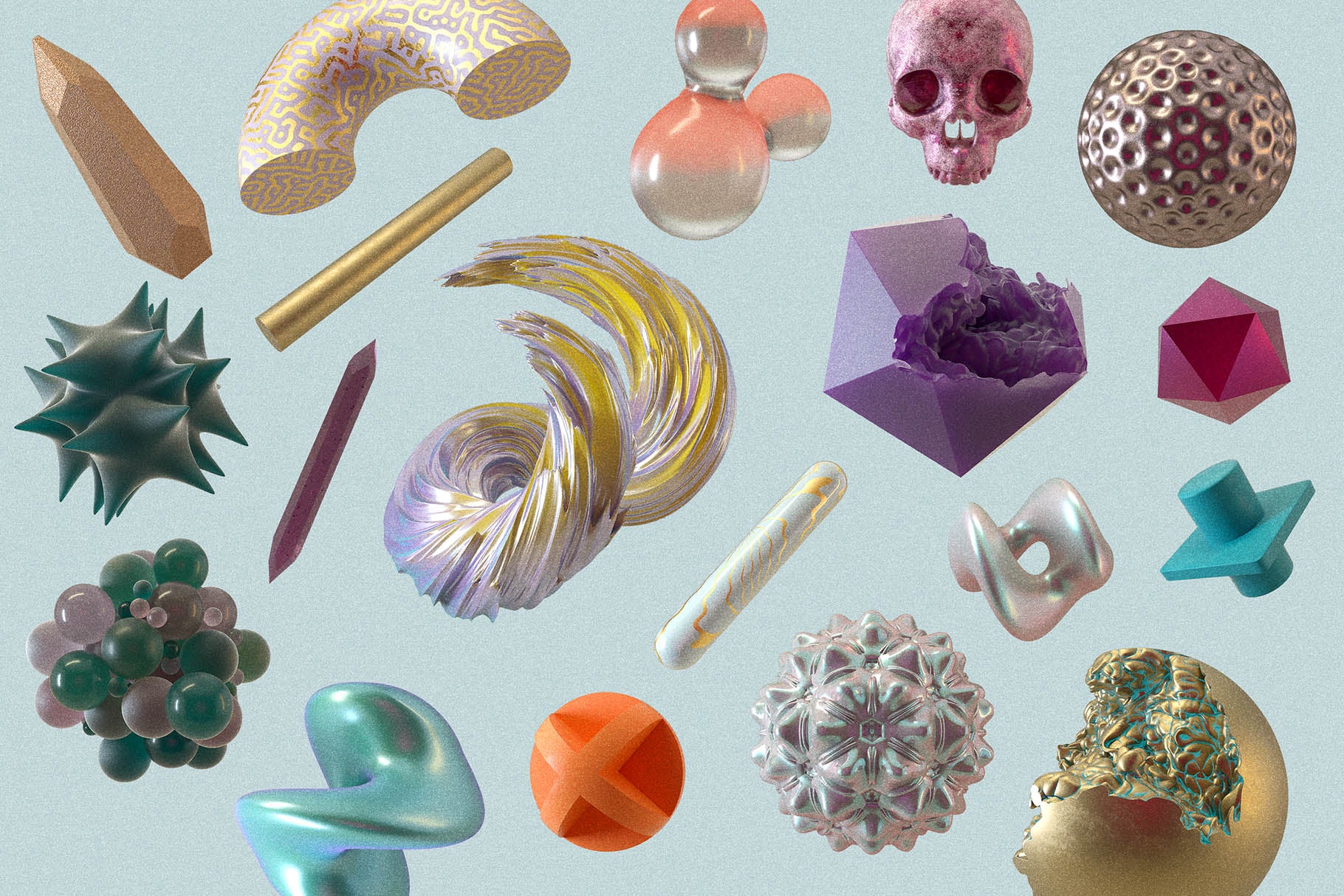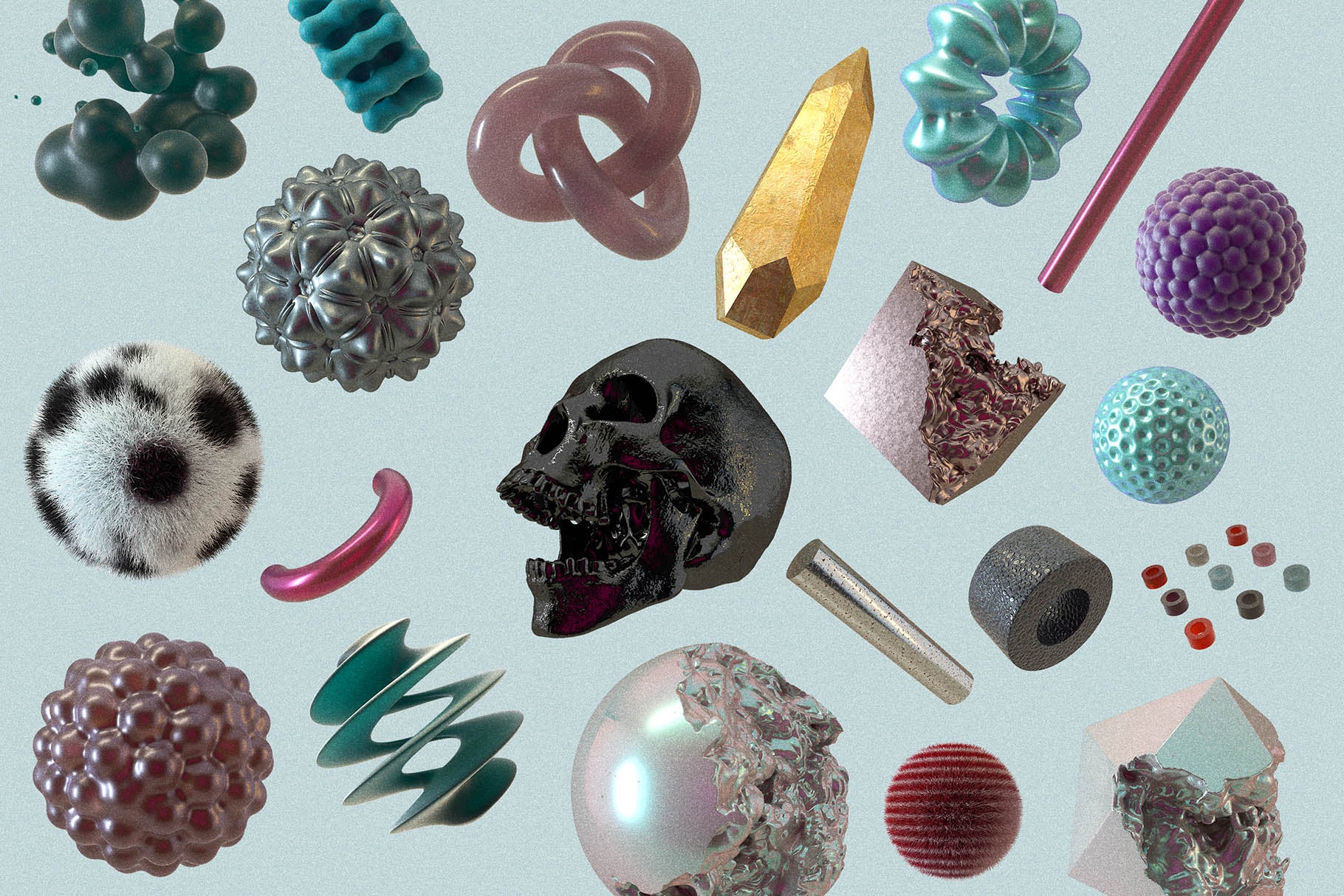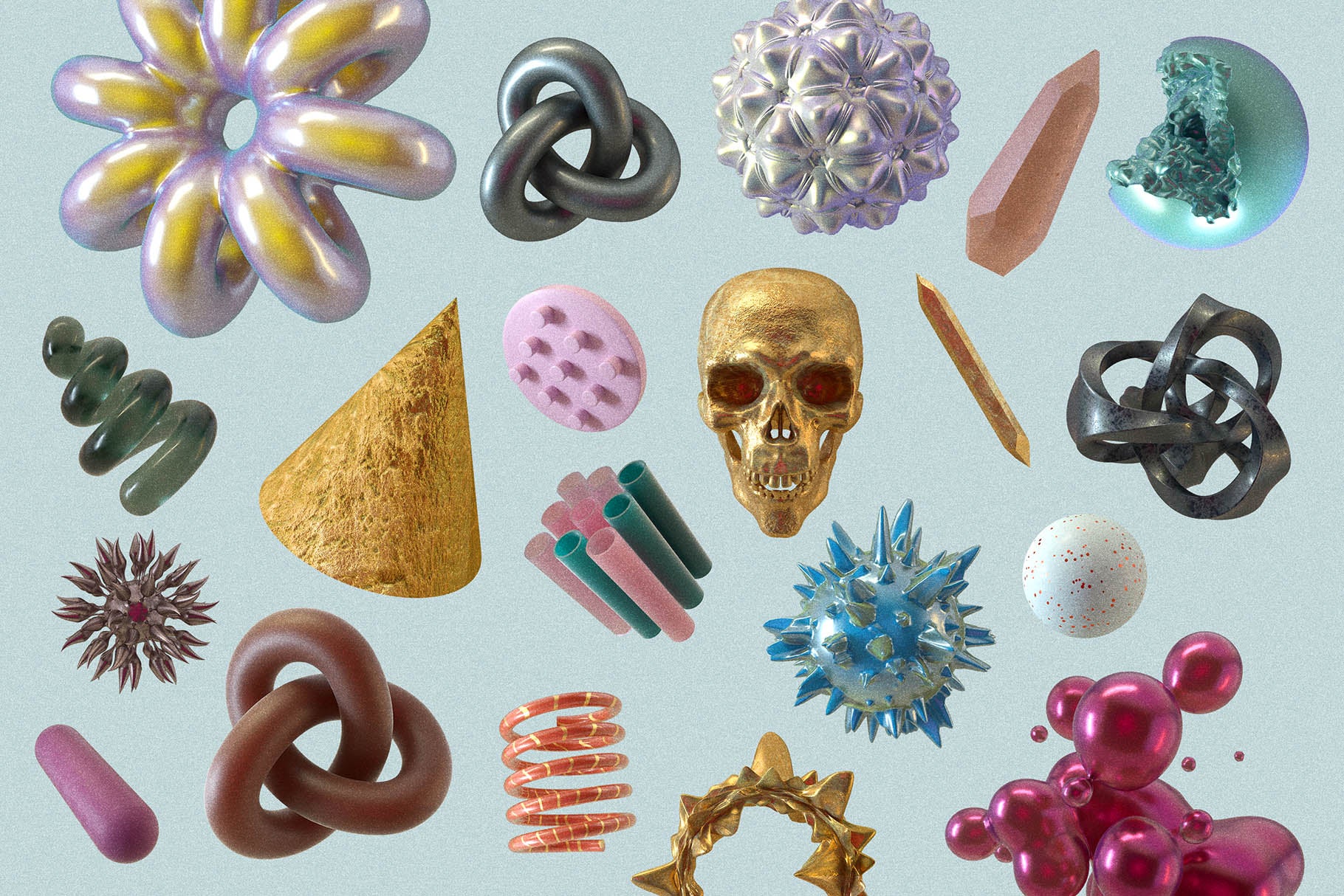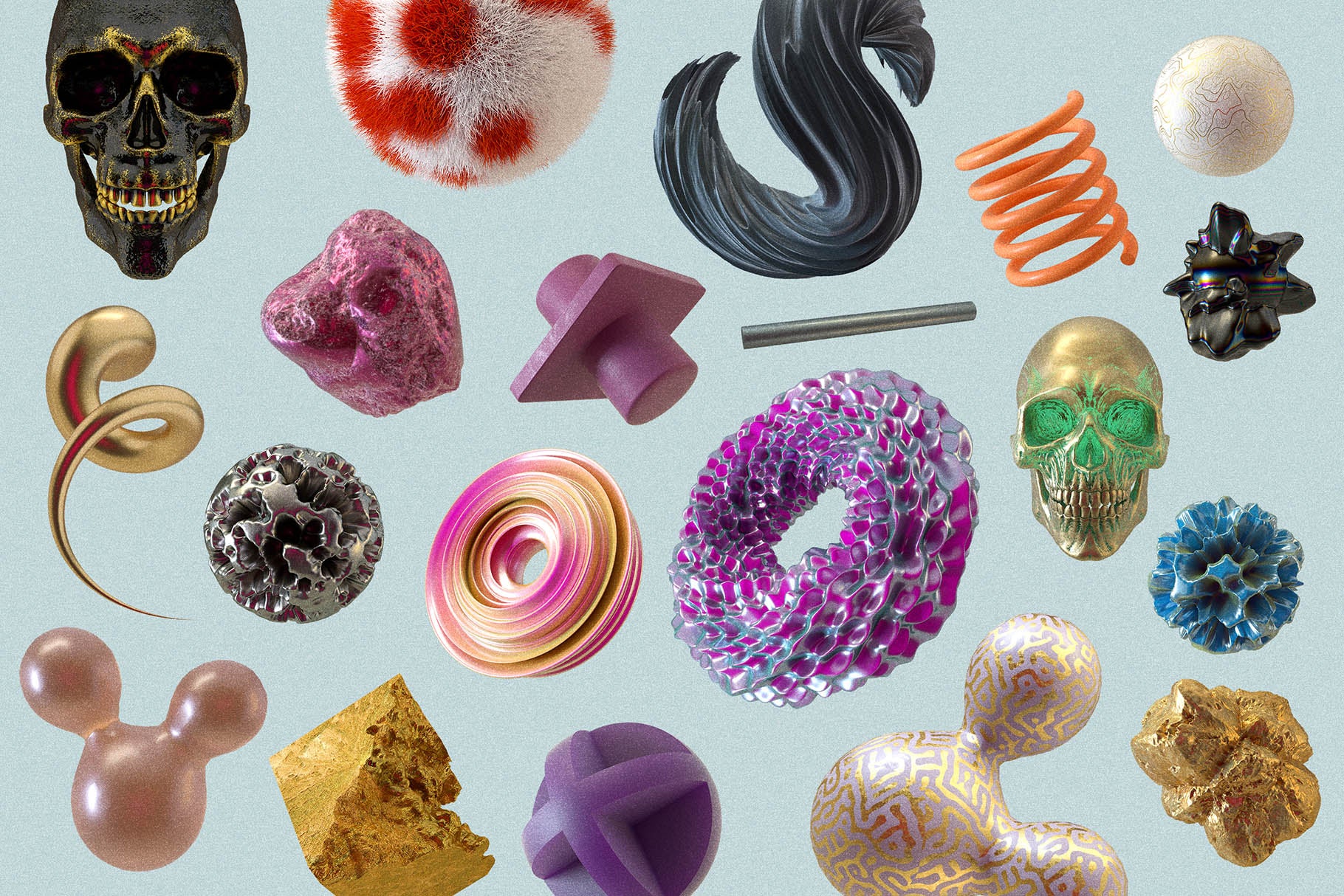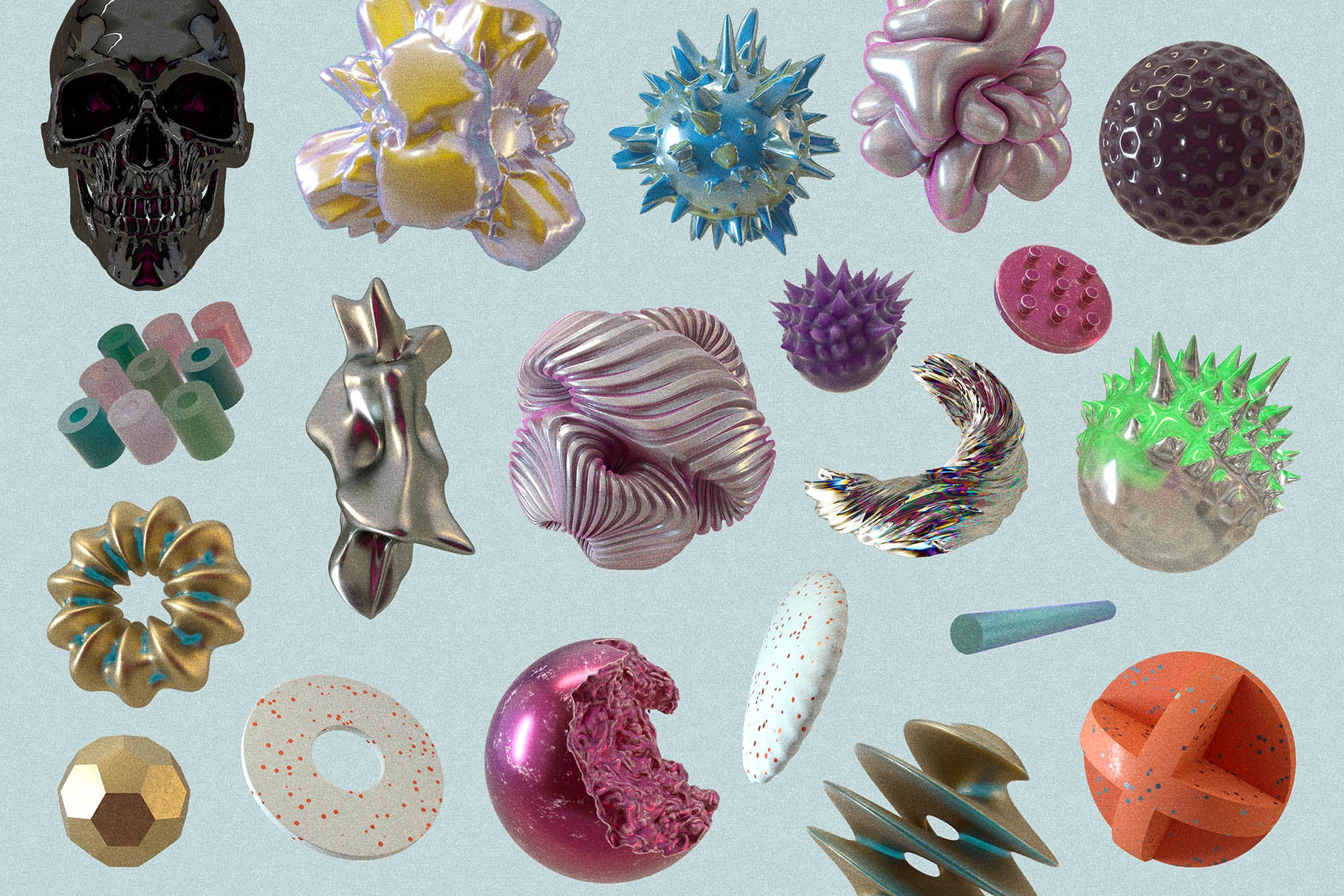 Shapes: 140 Abstract 3D Shapes
Shapes is a pack of 140 high-resolution abstract shapes. All files are provided as transparent PNG files for easy drag and drop integration with text and other objects. Effortlessly combine various elements to create interesting compositions that will help you tell a better story for your website, portfolio and presentations just in a matter of minutes.

Using image-editing software, you can easily customize the look and feel by adjusting the hue/saturation, color balance, or invert. All resources are very high resolution, zoom in and explore each piece's macro details. Perfect for print and web projects.
Compatible with: Adobe Photoshop, Adobe Illustrator, Affinity Designer, Affinity Photo, After Effects, Adobe InDesign, Adobe Photoshop Elements, Sketch, Adobe XD


Included: 140 Images
Dimensions: 5000x5000
Resolution: 300 DPI
File Type: Transparent PNG Files
Preview: View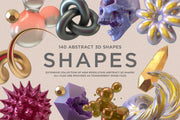 Shapes: 140 Abstract 3D Shapes